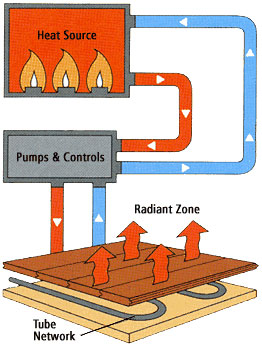 With typical low temperatures dipping into the twenties, the Boston area can get mighty cold come wintertime. Wouldn't you like to wake up to floors that are warm and toasty rather than practically getting frostbite every time you take a step? Well, now you can, thanks to radiant heat installation from Airco Home Comfort Services. Built to the precise specifications of your home or business, a customized radiant heating system is a wonderful way to stay snug and cozy on those dreadful days when the mercury plummets. Radiant heat is also an energy-efficient answer to today's soaring utility costs. Give us a call today to find out more!
At Airco Home Comfort Services, we're fully licensed, insured, and certified to install radiant heat systems for residential and commercial customers alike. While radiant heating is most common in kitchens and bathrooms, it can also be used throughout larger areas to provide uniform, widespread warmth. So whether you'd like radiant heating to take the chill off your entire house or you're interested in zoned radiant floor heating for certain areas of your workplace, we have the tools and training to ensure every phase of the project is done right, from measuring and preparing the floors to laying down the tubing to performing the final site cleanup. And, since radiant heating is most easily installed in new construction or during renovations, we work diligently to make sure each aspect of the process is achieved in a careful, meticulous manner, without any residual damage to your flooring or your walls.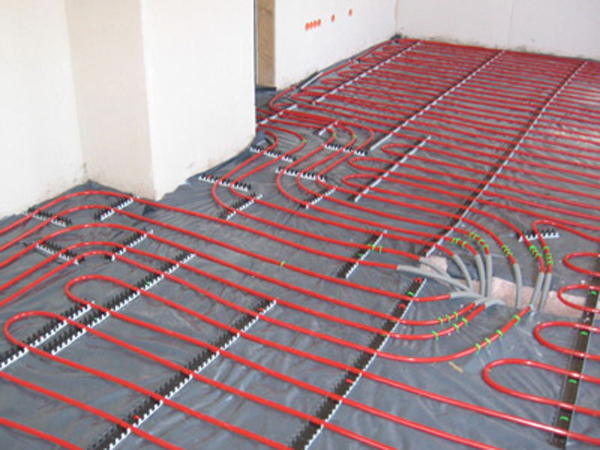 The Right Team at the Right Price
With three decades of experience in the heating and cooling business, Airco Home Comfort Services is just the company to trust if you want to minimize the hassle and expense of installing radiant heat. As specialists in HVAC and alternative energy systems, we know exactly how to design and lay out your radiant heaters in order to reap the warmest, most effective results. Plus, with our incredible price match guarantee, you won't find a better deal anywhere in the Boston area on radiant floor heating. That's right! We promise to meet or beat all written proposals on radiant heat installation from any competitor, as long as the scope and specifications of the project are the same. 
Because radiant heat must be laid underneath your flooring, it's vital to rely on skilled, conscientious technicians who will take the time and effort to get it right. That's why Airco Home Comfort Services is the best team for the task. We're rated A+ by the Better Business Bureau, so you can feel confident your radiant heat installation is in strong and steady hands.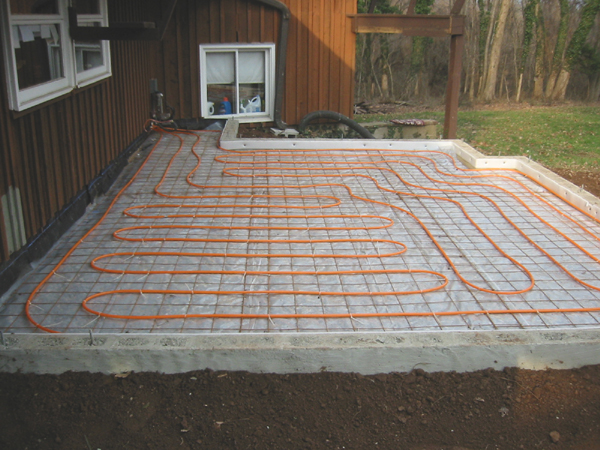 Call For Your Free Estimate
To get your free, no-obligation estimate on radiant floor heating, give Airco Home Comfort Services a call or shoot us an e-mail today. Improving your level of comfort is what we do best, and nothing beats the warmth of energy-efficient radiant heat for your home's or business's floors.