To combat the bitter cold of winter, your home heating system needs to be in top condition. If your HVAC system isn't keeping you toasty warm, it's time to call Airco Home Comfort Services for furnace repair or new furnace installation. Don't let just anyone tinker with your furnace or heat pump: Amateurs can turn an easy repair into a real nightmare. Airco provides licensed, qualified furnace contractors, so you can trust us for effective, efficient service to get your home warm again, fast. And remember, we are the area expert on energy-efficient heating alternatives, so we're the logical choice if you're looking to save money on your heating costs! Call now to learn more about furnace installation and maintenance from Airco!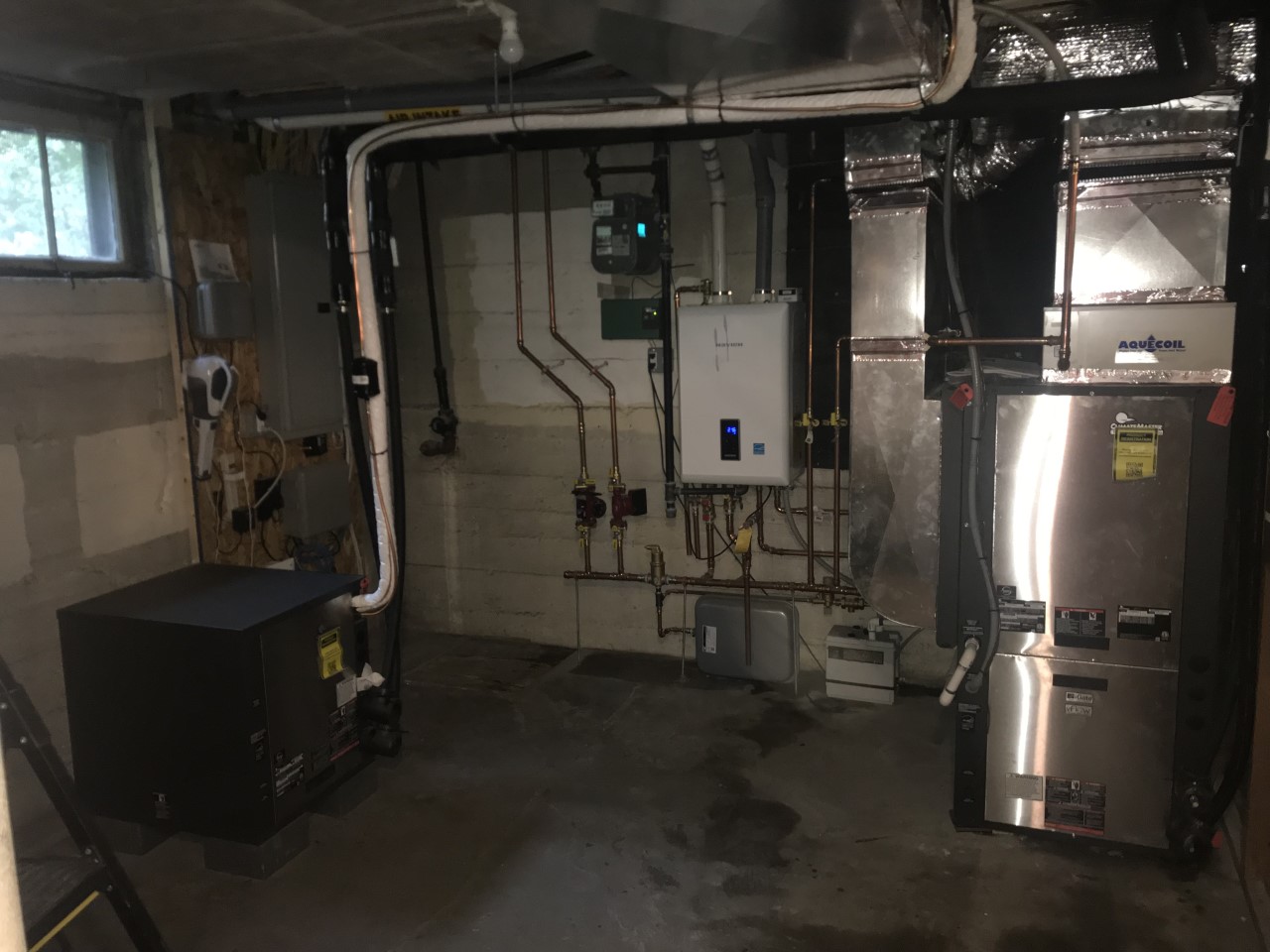 Airco Home Comfort Services is here to meet the boiler and furnace needs of residential and commercial customers. Unlike some furnace companies, we aren't constrained to traditional heating methods like oil and gas. While we do service both oil furnaces and gas furnaces, we are also available to install and repair a wide variety of alternative heating systems including solar, geothermal, and radiant (hydronic). Call us for:
Furnace repair
Furnace installation
Boiler repair
Boiler installation
Routine boiler cleaning
Thermostat repair
Thermostat installation
Alternative energy system installation
We install superior quality furnaces, heat pumps, and boilers from leading manufacturers, including:
American Standard
Baxi
Bryant
Burnham
Payne
Weil-McLain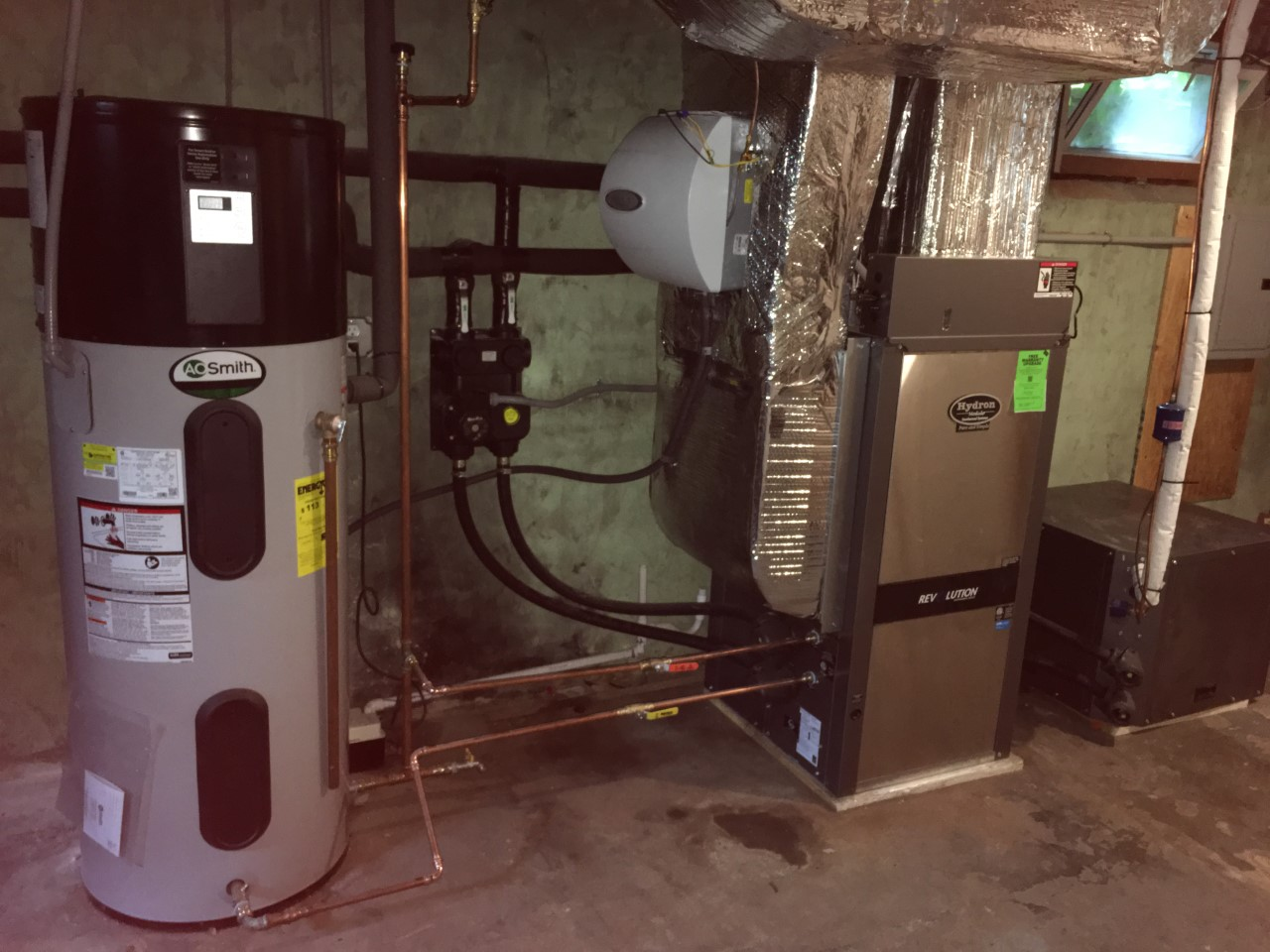 Ultra-Efficient Heating Systems
In addition to our general furnace repair and installation services, Airco Home Comfort Services also offers a huge selection of ultra-efficient heating systems for superior energy savings and environmentally friendly operation. Some of our Energy Star-rated HVAC systems can actually save you up to 30% on your heating and cooling bills! Two of our most popular options are:
Hybrid heat pump furnace systems–combining a heat pump and a gas furnace, these systems operate a little like hybrid vehicles. Depending on which system would be most efficient, a hybrid heat pump furnace can switch back and forth automatically to optimize efficiency. This type of system is particularly suited to the extreme cold of the Boston area where heat pumps aren't able to operate at top efficiency during the winter.
Baxi Combi boilers–these wall mounted units are designed to heat your home as well as your hot water. They offer the best in energy efficiency as well as compact, attractive design.
Oil Boiler to Gas Boiler Conversion
The furnace contractors at Airco Home Comfort Services are National Grid preferred providers for the Boston area. We have the specialized skills and experience to make your oil to gas conversion hassle-free. We cover all aspects of the conversion, including running new gas lines and installing any furnace upgrades. If you're ready to make the money-saving shift to affordable natural gas, Airco is the furnace company you want to handle the switch. You'll get a complete, safe installation; courteous service; and quality results.